Facing The Wind – Journal Workbook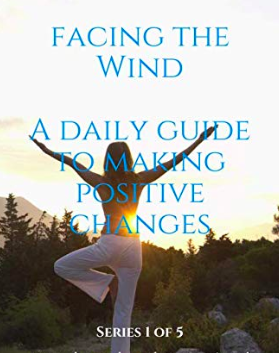 Buy Now or email us to order a copy
When it comes to your mental health, nothing is more important than learning how to embrace change. Each and every day, something changes in our lives whether we like it or not. However, the key towards ensuring your well-being is learning to make positive changes in your life that allow you to reach an elevated sense of health & wellness.
Through these engaging workbooks, you'll be taken on a daily step-by-step therapeutic journey that will teach you how to recognize change when it comes your way and how to embrace it with positivity, so that you can regain control over your life and manage stress effectively. Don't go against the wind – face it!
Each workbook will guide you through daily self-discovery and healing. Every page has been thoughtfully crafted and organized by Diana Anzaldua, LCSW, TCYT to help you learn more about you, while making positive changes every day.
Click here to purchase, or you can send us an email [email protected] to waive shipping fees.