We have a diverse team of culturally sensitive, ethical, and trauma-informed associates ready to help you in your wellness journey. All of our Associates are required to have training in Trauma-Informed practices and all come with a social justice oriented background. We are allies and supporters of the LGBTQIA+ and BIPOC communities. Please feel free to reach out to schedule a session with our highly skilled trained trauma-informed Austin therapy associates.
Trauma-Informed Therapists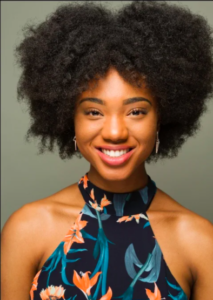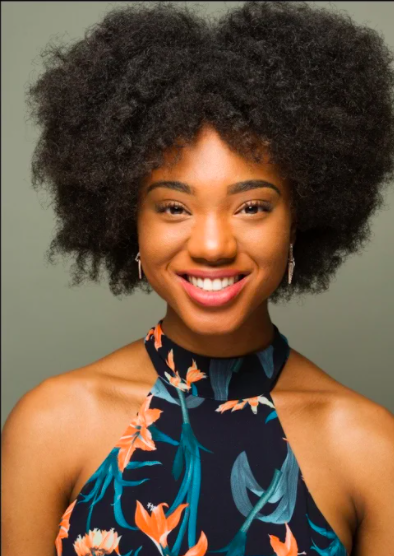 Tyler is a Licensed Master of Social Worker and practices under the supervision of Dr. Ruth Fagan-Wilen. Tyler is no longer accepting new clients.
Tyler received her Masters of Social Work degree from the University of Nevada Las Vegas in Las Vegas, Nevada, and an undergraduate degree in Psychology from the University of Oklahoma in Norman,Oklahoma.
Tyler has an extensive background in mental health and has worked with a wide array of clientele ranging from children as young as the age of five to geriatric. She also has experience in working with clients in the following areas: trauma (sexual trauma, emotional and physical abuse), anxiety/depression, psychosis, and mood disorders. Tyler has worked in inpatient/outpatient settings, group settings, residential settings, and community based social work.
Tyler implements different treatment modalities, such as Acceptance Commitment Therapy, Cognitive Behavioral Therapy, DBT, and Motivational Interviewing. Tyler takes a strength based approach to aid the client in identifying mindfulness techniques and develop effective coping skills to daily life stressors. Tyler is TF-CBT Trained.
With the use of having a client centered, solution focused approach her goal is to provide a safe environment for the client to feel safe and secure in exploring their emotions, self goals, and how the client views themselves.
In her free time, Tyler likes to participate in yoga, running on nature trails, and painting. Tyler likes to express creativity and advocacy for mental health through her pieces. She also enjoys going to different art exhibits and learning about other cultures and their creative expression.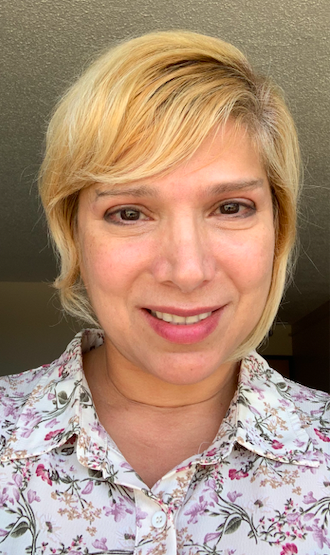 Diana is a Licensed Master Social Worker (LMSW) in Austin, Texas and practices under the supervision of Dr. Pamela A. Malone, LCSW-S. Diana is available to see new clients.
Diana received her Master of Social Work degree from Texas State University, and a bachelor of psychology degree from Wellesley College in Massachusetts. Diana is Licensed in Colorado and Texas.
Diana has extensive background in leading therapy groups in in-patient hospital settings and also provides individual counseling focused on implementing new coping skills post-hospital treatment to help clients ease back into life's journey, safely.
Diana uses strategies and principles from Cognitive Behavioral Therapy, Dialectical Behavioral Therapy, Solution Focused Therapy, and Neuroscience. She uses these approaches to help clients lessen the effect of life stressors and heal deep-rooted trauma.
Diana assists clients gently through the healing process as they develop new awareness and discover inner strengths that lead them to inner peace and mental clarity.
She is trained and experienced in a variety of therapeutic modalities including Dialectical
Behavioral Therapy, CBTp, Accelerated Experiential Dynamic Psychotherapy, Trust-Based Relational Intervention, Trauma Focused CBT, Mindfulness. These modalities are proven to help patients cope with a variety of life problems and crises.
Diana is bilingual and speaks Hebrew and English. Diana is trained in TF-CBT and EMDR.
In her free time Diana enjoys trying new recipes and spending time with her cat and dogs.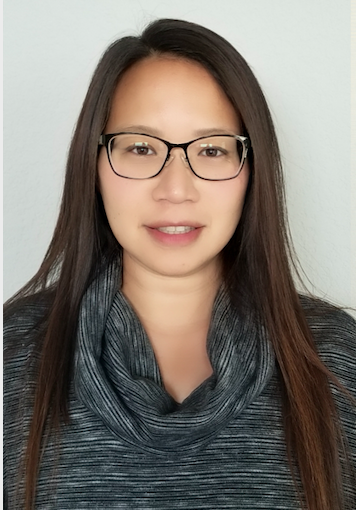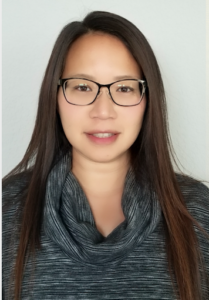 Meya (pronounced Me-Yay) is a Licensed Master Social Worker and practices under the Clinical Supervision of Dr. Ruth Fagan-Wilen. She received her Master of Social Work degree from the University of Texas in Austin, Texas, and an undergraduate degree from the University of California in Riverside, California. Meya is currently accepting new clients.
Meya has 10+ years of experience working with young children, teens and adults working through trauma coupled with anxiety, depression, grief & loss, suicidality, mood/personality disorders and domestic violence.
Meya uses a variety of modalities in her practice tailored to individual needs: Cognitive Behavioral Therapy, Dialectical Behavioral Therapy, Exposure Therapy, Trauma-Informed Care, and Meditation/Mindfulness techniques.
Through a strengths-based, relational therapy, her goal is to create a safe space for clients to be seen, heard and valued. Meya looks forward to working with you in your healing journey, identifying where you would like to go and figuring out how you can get to that place from where you are now. Meya is bilingual and speaks Korean and English.
In her free time Meya enjoys board games, streaming Netflix, cooking and spending time with her children and Nova, her precious Corgi.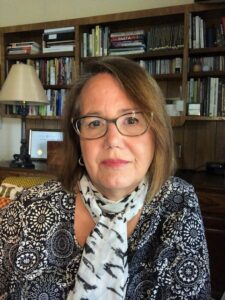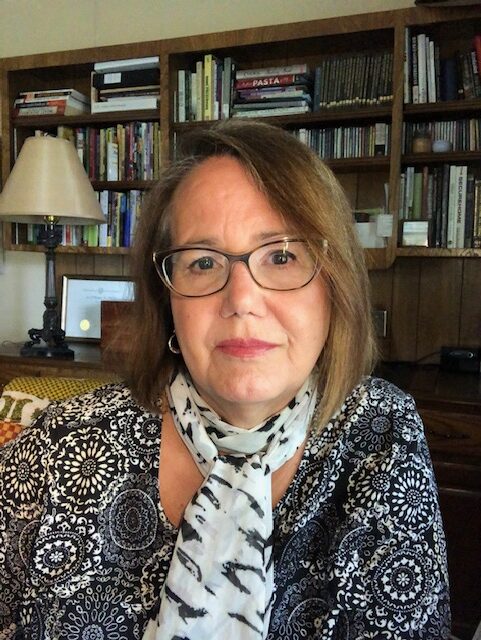 Kathryn Wortz Ph.D. is a seasoned clinical psychologist who has practiced over many years. She's worked not only in private practice but also in University and Collegiate training settings. Dr. Wortz is available to see new clients.
Her work has focused on treating survivors of trauma, particularly those who were abused as children. With her warm style and blend of solid psychotherapeutic traditions, she sees the role of therapist as compassionate witness and collaborator, gently guiding, as well as "walking alongside" the client through the process of healing the past and embracing the present.
Kathryn is bilingual in English and Spanish. Kathryn uses Emotionally Focused Therapy along with Exposure therapy and Gestalt Theory for a here and now approach. She also uses a DBT approach to help with treating mood disorders and self-harm.
Dr. Wortz received her BA degree from the University of California at Los Angeles (UCLA) before coming to Texas where she attained the PhD in Clinical Psychology at Texas Tech.
She has been licensed in Texas for nearly 30 years. She practiced for 20 years in West Texas before moving to East Texas to work for the University of Texas Health Science Center in Tyler. She now continues to serve others at Austin Trauma Therapy Center.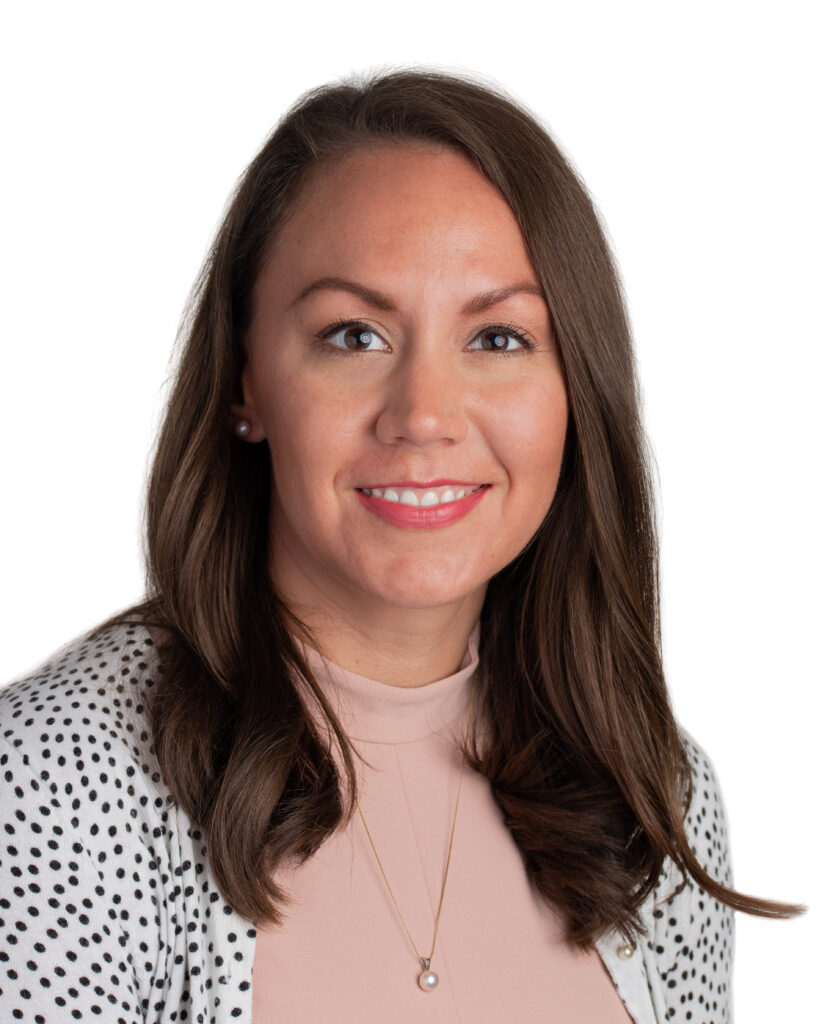 Ashley Daly is a Licensed Master of Social Worker and practices under the supervision of Leticia Jimenez, LCSW-S. Ashley Daly holds a bachelor's degree in Psychology and Social Work from Texas State University and a Master's degree in Social Work from The University of
Texas at Arlington. Ashley is accepting new clients.
Throughout her professional career, Ashley has worked with diverse populations by assisting in case management services, crisis assessments/interventions, and
support through empathic counseling.
Ashley has extensive background in working with clients who are experiencing symptoms related to grief and loss, complex trauma, domestic violence, sexual abuse, personality disorders, and anxiety/depression. Ashley has also had experience working with individuals suffering from substance abuse, experiencing homelessness, and incarceration.
Ashley's therapeutic approach is integrative utilizing Cognitive Behavior Therapy, Motivational
Interviewing, Client-Centered Therapy, and Solution Focused methods. Ashley values the importance of creating a therapeutic environment that focuses on empowering clients to identify and maximize their unique strengths to reach their desired goals.
Ashley strives to provide a safe and empathetic environment to help clients move toward healing and growth by addressing the
thoughts, feelings, and behaviors that are causing stress in their lives.
Ashley supports and teaches clients tools to practice healthy coping skills, so they can make the necessary changes to live a happier and healthier life. It is Ashley's passion to advocate, support, and walk alongside clients in their therapeutic journey because she believes change is possible.
Ashley is an Austin native who now resides in San Antonio with her husband and goldendoodle, Sophie. In her free time, Ashley enjoys painting, traveling, going for bike rides, and spending
time at the river. Ashley finds the outdoors to be most important in maintaining healthy self-care
practices.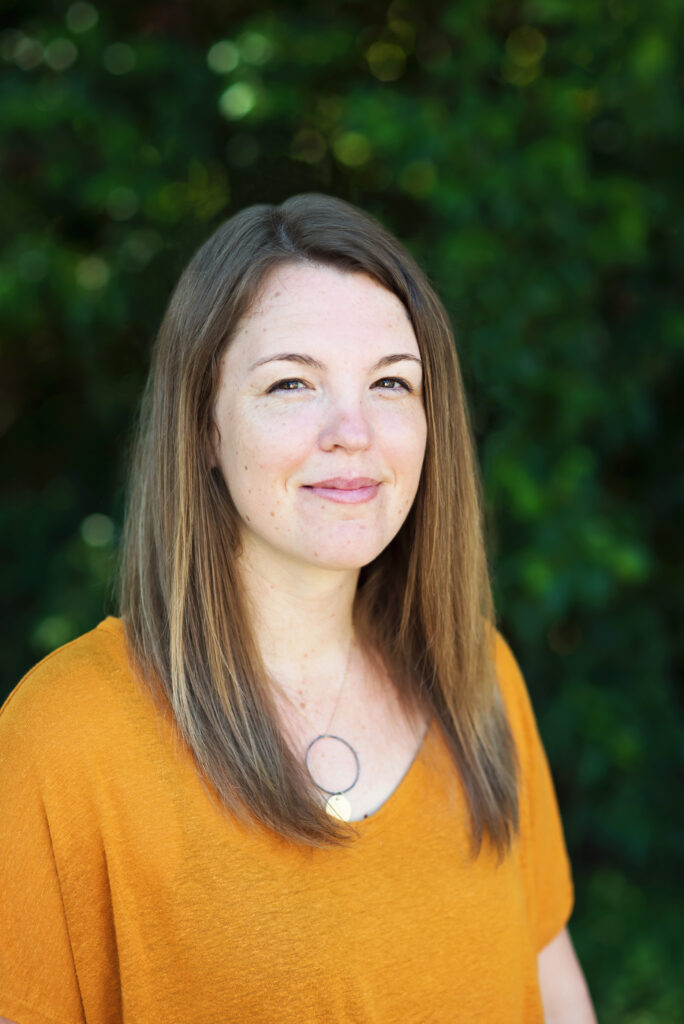 Jeneke (pronounced "Jen-ih-kuh") is a Licensed Clinical Social Worker and offers her clients a compassionate, heart-centered approach. Jeneke is no longer accepting new clients.
She has a gift for making people feel comfortable in her presence and stays attuned to their needs in a supportive and safe environment. She understands the value for people to arrive at their own solutions and serves as a gentle, patient guide each step of the way. Her focus is on client strengths and how to enhance and bring awareness to one's innate abilities to improve an overall sense of well-being.
Jeneke received her Master of Science in Social Work degree from the University of Texas in Austin, Texas in 2015.
She is an experienced clinician for adults and adolescents in the following areas: trauma (including sexual, emotional and physical abuse), substance use, anxiety/depression and other mood disorders, self-harming behaviors, relationship issues, Traumatic Brain Injuries, psychotic disorders and personality disorders.
In the last 5 years, she has worked in a variety of settings: individual/group therapy, outpatient and residential treatment, and community-based social work.
In her practice, Jeneke uses a variety of modalities tailored to individual needs: Cognitive Behavioral Therapy, Dialectical Behavior Therapy, Motivational Interviewing, Trauma-Informed Care, Strengths-Based Approach, Mindfulness techniques and Ecotherapy – a method to connect people with the natural world as a tool in the therapeutic process. Jeneke is TF-CBT and EMDR trained .
For fun, Jeneke enjoys traveling, hiking, camping and anything in the great out of doors, trying out new recipes and spending time with family and friends.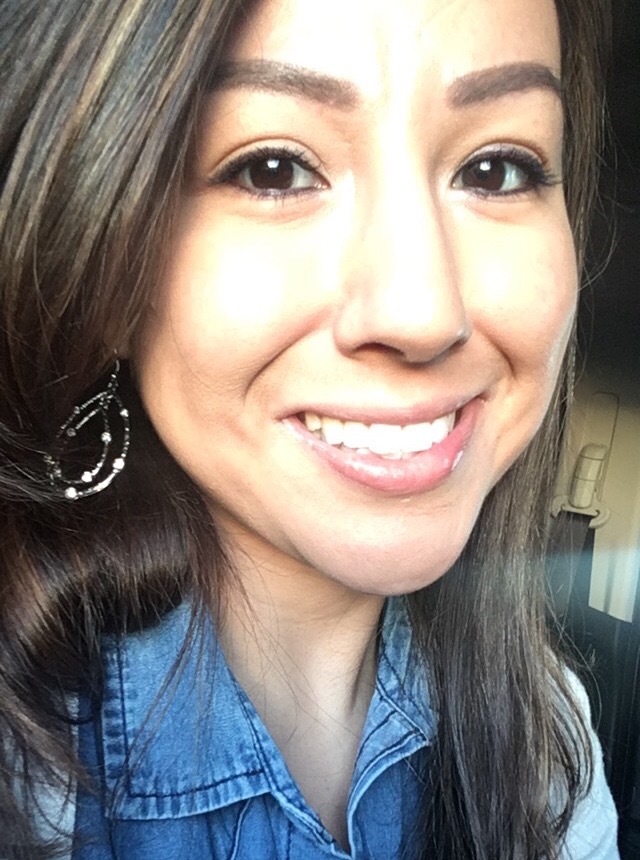 Veronica is a Bilingual Licensed Professional Counselor (LPC). Veronica enjoys working with children, adolescents and adults. Veronica is no longer accepting new clients.
Veronica assesses clients' concerns and provides guidance while empowering the client in their healing. She is trained in Eye Movement Desensitization and Reprocessing therapy (EMDR in English and Spanish) and incorporates techniques used in play therapy, client-centered therapy, Cognitive Behavioral Therapy (CBT), solution-focused, motivational-interviewing, Trauma-Focused Cognitive Behavioral Therapy (TF-CBT) as well as creative and expressive arts (art, dance and music).
She has experience working with individuals who have been impacted by sexual violence, domestic violence, community violence, family separation resulting from divorce, deportation, incarceration, and removal by child protective services as well as those who are working to overcome depression, anxiety and trauma from either recent events or from childhood.
Veronica also advocates and provides therapeutic support for BIPOC and LGBTQIA+ communities so that they are able to heal and repair their internal being and relationships with others.
Veronica spends most of her free-time balancing her physical and emotional health by being active and finding ways to have meaningful connections with family and friends. She is always prepared for good conversations and others perspectives. Veronica is Bilingual in English and Spanish.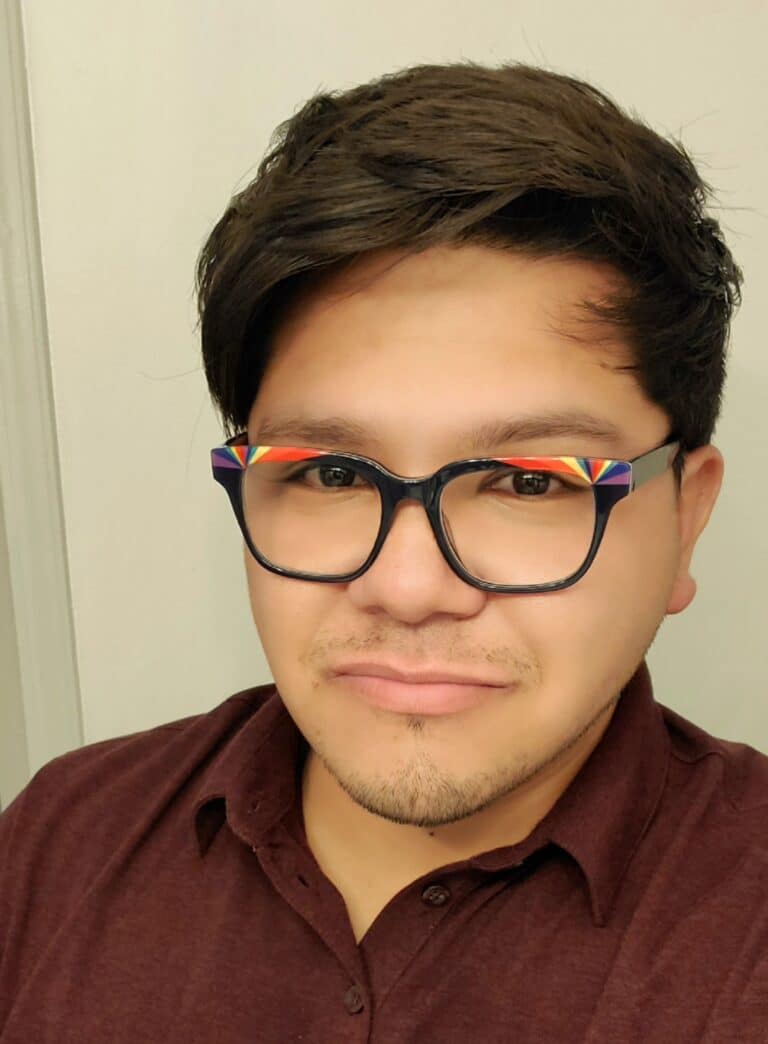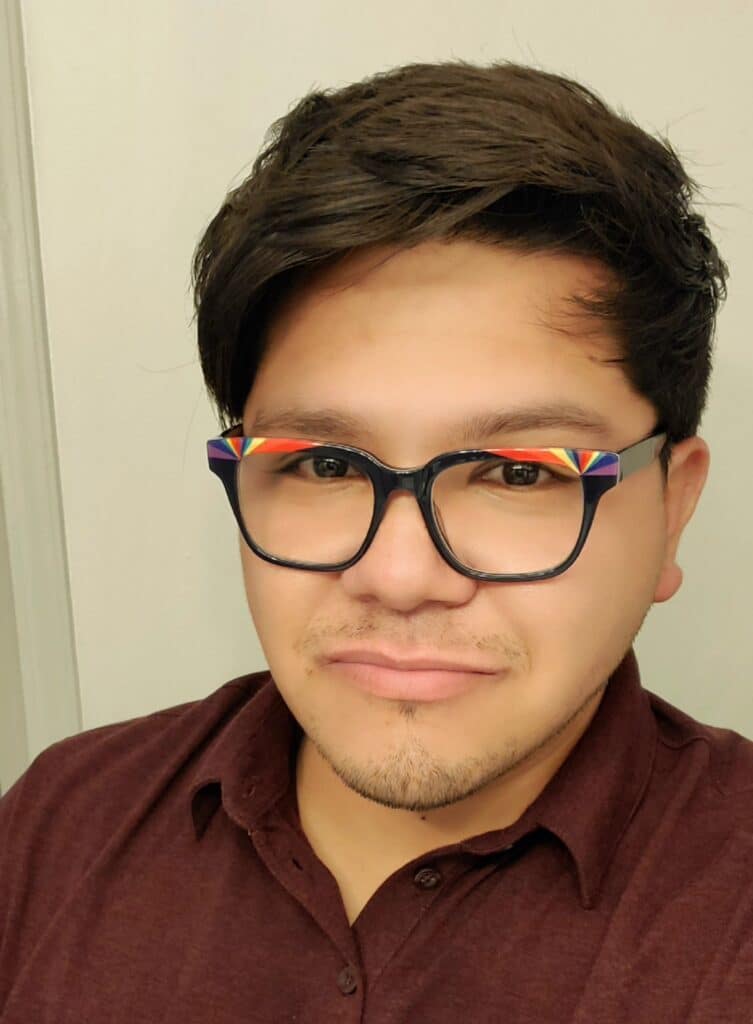 Miguel is a bilingual Licensed Master Social Worker (LMSW) under the Clinical Supervision of Bob Hergenroeder, LCSW-S. Miguel uses pronouns he/him/his. He is bilingual in English and Spanish. Miguel is accepting new clients.
Miguel graduated from Widener University with a Master's in Social Work. In this program, he also became Trauma-Informed Care certified.
Miguel works with the LGBTQ+ population by providing individual therapy, intakes, and crisis stabilization sessions. He is an advocate for the LGBTQ population and has relevant experience working with the unique challenges and concerns that may arise within this population.
Miguel also facilitates various groups such as, The Coming Out Support Group and Survivors of Suicide. Overall, he has been in the field of mental health for more than 5 years now working with diverse populations. Miguel identifies and empathizes with the unique barriers faced by BIPOC communities. Miguel strives to stay resourceful and works diligently with clients to help them reach their wellness goals.
Miguel uses various modalities when working with clients such as, trauma sensitive mindfulness, narrative therapy, trauma-focused CBT (TF-CBT) as well as CBT.
During his free time, he enjoys going for walks, dining out, and socializing with my friends. Self-care is a huge component of his daily activities, and Miguel practices this regularly. He also enjoy watching movies, shows, and picking up a book when time permits.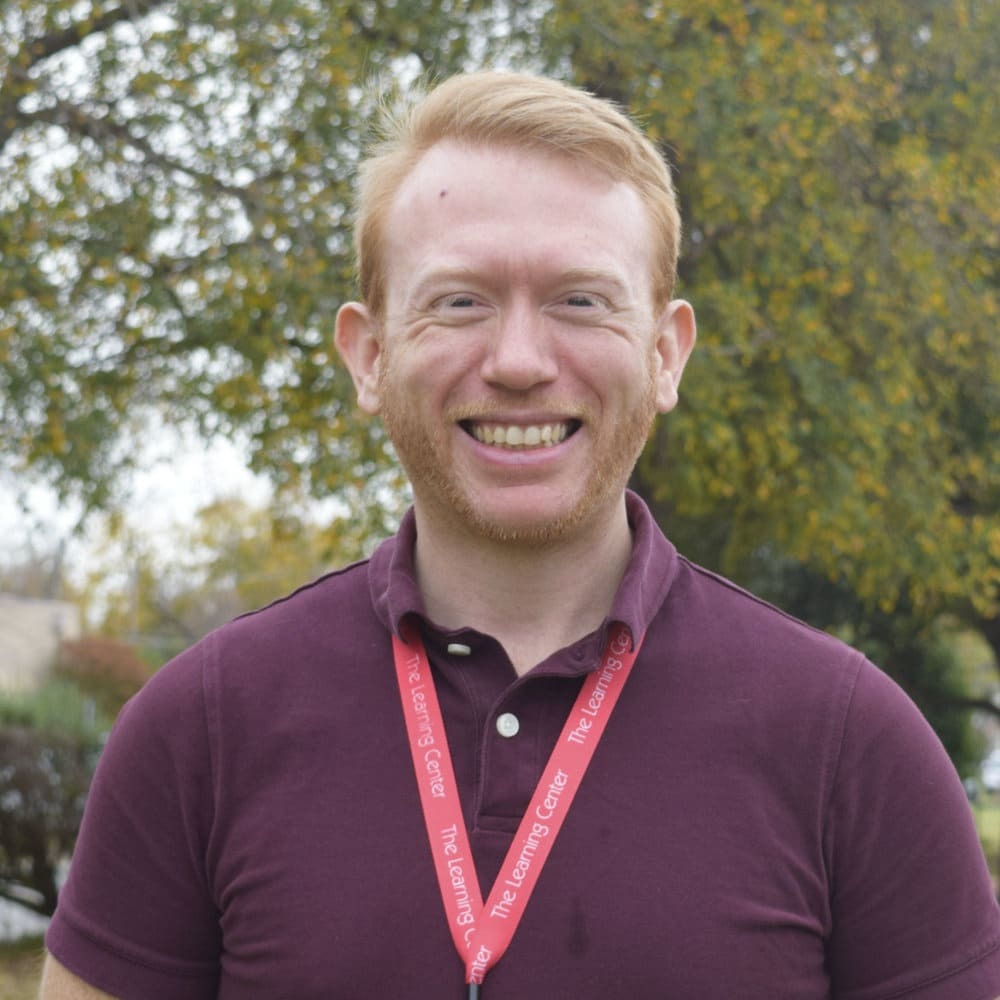 Adam is a Licensed Clinical Social Worker and specializes in providing trauma-focused therapy services to diverse populations. Adam received his Master of Science in Social Work degree from UT Austin's Steve Hicks School of Social Work in 2017. Adam is no longer accepting new clients.
Adam focuses on creating a highly collaborative and empowering relationship in therapy which emphasizes resilience, empowerment, and the ability to heal at any stage of life from experiences of trauma and abuse.
Adam draws extensively on the importance and attachment and cutting edge brain science in his therapeutic work to address the root causes of mental health challenges arising from experiences of trauma.
His approach focuses on integrating the body, mind, and emotions to maximize an experience of safety and trust to promote healing.

He specializes in the following areas: complex trauma, experiences of abuse during childhood (sexual, physical, and emotional), depression, anxiety, PTSD, grief and loss, relationship challenges, existential aspects of life, suicidality and self-harm, and addressing the impacts of intergenerational trauma and poverty on mental health.
Adam has worked with a wide range of clients of many different backgrounds and identities and has a high emphasis on social justice and inclusiveness in therapeutic practice.

In his therapy practice, Adam utilizes the following modalities with clients based on their unique goals and needs: Emotion-Focused Therapy, Cognitive Processing Therapy, Trauma-Focused Cognitive Behavioral Therapy, attachment-based therapy for individuals and couples, Motivational Interviewing, and various aspects of mindfulness and somatic experience in his approach with clients.
In his free time, Adam is an avid Ashtanga Yoga practitioner and loves to read, learn Spanish, cook, be outdoors, spend time with friends and family, and pursue his own path to healing as a fellow survivor.
Ryan is a Licensed Clinical Social Worker who received her Master of Science in Social Work at the University of Texas at Austin. Ryan also has a bachelor's degree in
Sociology from a small liberal arts college in New York. Ryan is accepting new clients.
 
Ryan has an eclectic approach to therapy with the basis of her practice being relational. She believes the power of relationships and connection are the driving force in creating change.  Each client is the writer of their own story and history, therapy is a way to untangle and make sense of your journey. 
 
Ryan's work has been largely focused in inpatient psychiatric care for children and adolescents with experience in family, individual, and group therapies. Ryan has experience working with developmental and complex trauma, anxiety, depression, life
transitions, stress, suicidality, self-esteem, varying types of abuse, relational and familial conflict. Ryan primarily works with adolescents, families, and young adults. 
 
Ryan is interested in helping individuals work through the impacts of intergenerational
trauma and attachment based issues. Ryan's approach is gentle yet direct when needed. Ryan is passionate about creating a safe space for her therapy clients to find
their most authentic versions of themselves.
 
Ryan has 8 plus years' experience working with young children, adolescents, and families in a variety of settings. Early in her studies Ryan worked in domestic violence and foster care and has since focused primarily in acute mental health. Ryan has experience working across different populations.
Ryan is trained in crisis de-esclation, Crisis Prevention Interventions, and Trauma Focused Cognitive Behavioral Therapy (TF-CBT).

In her free time, Ryan loves yoga, spending time outside, playing with her pup, and reading!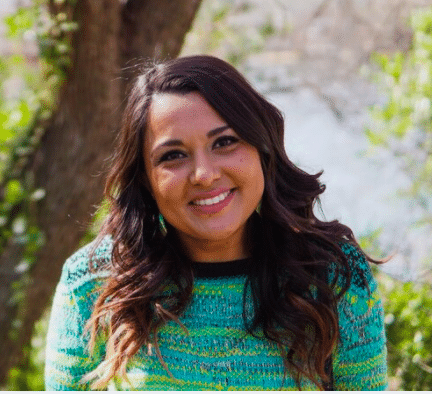 I am a therapist who is passionate about mindfulness and holistic approaches to support you in your journey of transformation, healing, and growth. I welcome people from all backgrounds, identities, and experiences with an open mind and heart. Isha is no longer accepting new clients.
I provide individual and couples therapy online to adults. My areas of specialty include working with clients who are challenged with: Substance Abuse Issues, Dual Diagnosis, Depression & Anxiety, Trauma/Post-traumatic Stress, Exploring Spirituality, Exploring Identity (BIPOC & LGBTQIA+ Affirming), Life Transitions, Relationship Challenges, Healing from Abuse

My goal is to create a safe, affirming space for you to explore who you are and what you want out of your life. I believe that building a strong and supportive relationship with my clients is the first and most important step in our journey together. I hope that with my gentle guidance and support, you can begin to heal from your life's challenges and achieve a greater state of well-being. I would be honored to witness your growth and provide guidance along your path.

My approach is person-centered, relational-cultural, strengths-based, and holistic, to meet your unique needs. Our work will be rooted in attachment theory, somatic modalities, and neuroscience. The evidenced-based therapeutic interventions we will use most include, but are not
limited to, Solution-Focused Brief Therapy (SFBT), Motivational Interviewing (MI), Trauma-Focused Cognitive Behavioral Therapy (TF-CBT) Dialectical-Behavioral, Therapy (DBT), Somatic Experiencing (SE), and Mindfulness-Based Stress Reduction (MBSR).
I am a multi-cultural (Mexican/East-Asian Indian) first-generation American. I share this because my upbringing and personal experiences greatly influences my desire to reduce suffering in the world by helping one person at a time.
My personal journey began in a small suburb in North Texas and continues here in Austin, where I live, play, and "work." I put work in quotations, because this work does not feel like work at all. Providing therapy feels like my life's purpose. Since beginning my journey, I have always known this was my path and have dedicated the last fifteen years to making this a reality. I am so grateful to show up in life authentically as I am, using my personal and professional experiences to help others learn, heal, and thrive.
On my days-off, you will find me traveling, spending time with family and friends, connecting spiritually through various practices, playing with my kitten, on hikes or exploring in nature, gardening, dancing, singing, listening to music, making art, enjoying coffee, tea, and delicious foods.
Professional Experience includes, Residential Treatment Center (RTC) Group & Individual Therapist, School Social Worker, Intensive Outpatient Program (IOP), Intake/Assessment Specialist & Resource Navigator, LGBTQIA+ Focused Experience.
I have provided LGBTQIA+ focused individual and group counseling in various settings throughout my career. I have demonstrated expertise in serving the LGBTQIA+ community and people living with HIV/AIDS and their loved ones. During my two years at KIPP Austin Public Schools, I created and facilitated the first Genders & Sexualities Alliance group on campus. I organized Pride events, supported LGBTQIA+ high school students through support groups, and as they advocated for non-gendered bathrooms on campus. During my time at Waterloo Counseling Center, I facilitated a trans-feminine support group on a weekly basis and advocated clients in their transition journey by providing Hormone-Replacement Therapy, Gender Marker Change, and Name Change Letters. I am truly grateful for the opportunity to be an affirming ally to such a beautiful and diverse community.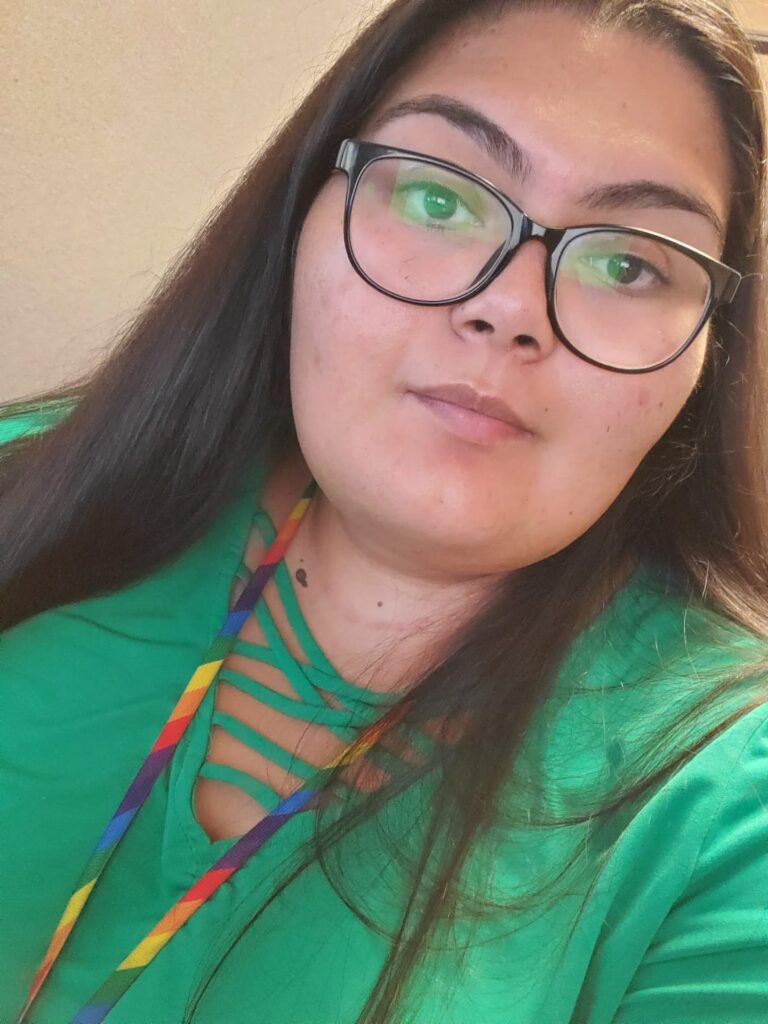 Antonia is a Licensed Marriage and Family Therapist and a Licensed Professional Counselor in Texas with over five years of experience working with children and families in a variety of settings. Antonia provides services in both English and Spanish. Antonia is accepting new clients.
Antonia is a Mexican-American woman raised on the Texas border. Antonia uses the pronouns she/her/ella. Antonia was raised both bilingual (English and Spanish) and bicultural.
Antonia completed a Bachelor of Arts with a double major in Psychology and Spanish at St. Edward's University in Austin, Texas. Antonia went on to complete a Master of Science in Psychology specializing in Family, Couple, and Individual Psychotherapy while also completing the Psychological Services for Spanish Speaking Populations certification at Our Lady of the Lake University in San Antonio, Texas.
Antonia has extensive experience working with survivors of sexual abuse, victims of human trafficking, immigrants, and individuals on the Autism spectrum. Antonia believes everyone has the ability to achieve their goals. In her work, Antonia emphases collaboration and frequent feedback.
Antonia's approach is systems based and incorporates principles of Narrative Therapy, MRI, Solution Focused Brief Therapy, and Cognitive Behavioral Therapy. Antonia believes strongly in strengths based, client centered, and social justice focused interventions.
Trauma-Informed Licensed Dieticians/Nutritionists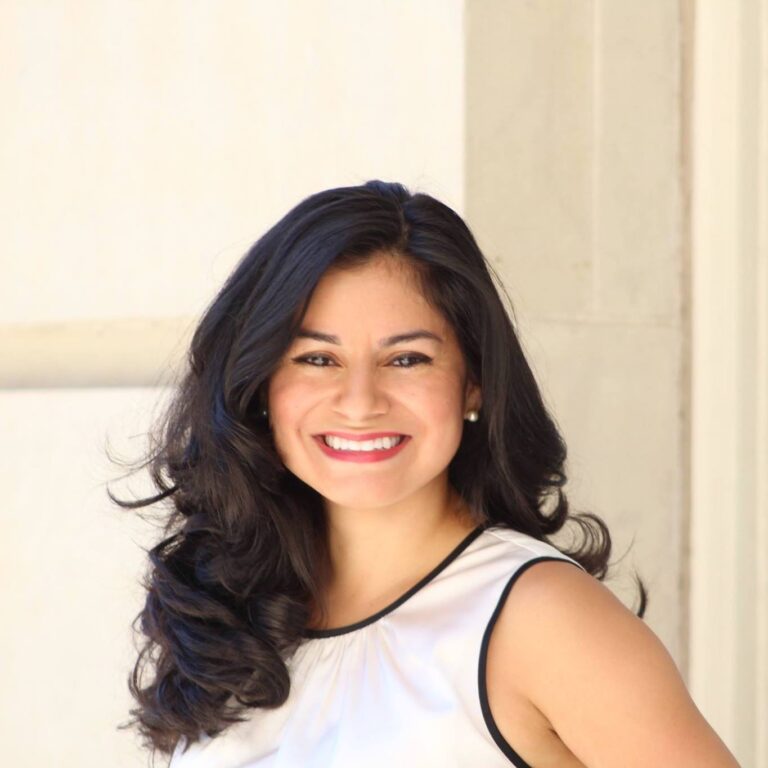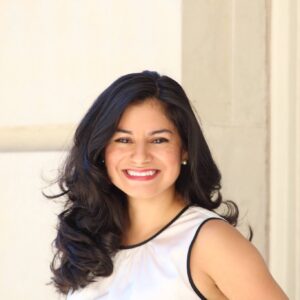 Annabelle Osowski is a registered dietitian nutritionist with over a decade and a half of experience in the field of nutrition and dietetics. She completed her undergraduate work at the University of Texas at Austin in 2005 with a Bachelor of Science in Nutrition. Annabelle is accepting new clients.
She is certified in adult weight management. She is bilingual and speaks Spanish and English. She is passionate about educating and empowering her clients with knowledge of food and nutrition to help them achieve their health goals and to allow them to be proactive in their wellness journey.
She developed her interest in nutrition at an early age when her younger brother was diagnosed with juvenile diabetes and the family stressed the necessity of implementing healthy lifestyle changes.
She recognizes the importance of understanding her clients' background, culture, relationship with food, and tailors her counseling to meet their individual needs. Annabelle has worked with clients across the age spectrum from pediatrics to long-term care.
She has worked in drug and alcohol detox and recovery programs. Annabelle has experience working
with clients in behavioral health settings and treating clients with a variety of neurological disorders in
addition to traumatic brain injuries.
Annabelle is a consultant at Arbonne, a Vegan based health and wellness company and she follows a primarily plant-based nutrition plan. Annabelle values a holistic
approach to nutrition counseling.
Annabelle is an avid runner, practices yoga, and believes that physical activity is beneficial for overall wellness and encourages her clients to implement daily movement. She understands through recovery that healed people heal people and does not ask her clients to do something she herself would be unwilling to do.
She practices in a judgement free space and commits to meeting people where they are along the spectrum of nutrition. She is committed to listening empathetically and providing a safe space for her clients to bring questions, offer hope, and be a part of their journey to better health.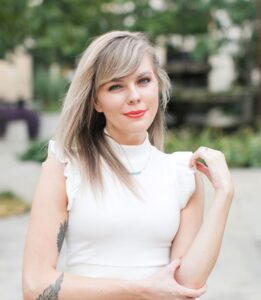 Priscilla Blevins is a Registered Dietitian Nutritionist in South Texas area, who takes a holistic approach to nutrition and mental health. She teaches clients how to read their body by showing them how to nourish their mind and body with the right ratio of food that is calming and relaxing, so they can be empowered to know what foods fuel them to live their life to the fullest. Priscilla is accepting new clients.
Priscilla has worked with traumatized populations for several years and understands the correlation between trauma and nutrition.
Priscilla has been featured in magazines such as: MindBodyGreen, EatingWell, News Technology World and Daily World News.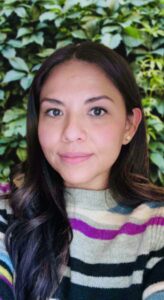 Hello! My name is Zorina and I am a Registered Dietitian. Zorina was born in South Texas but raised in Northern Mexico. Zorina completed her studies in the United States. Zorina is accepting new clients.
She received my Bachelor's degree in Science in Dietetics in May 2009 from the University of Texas at Rio Grande Valley where I graduated Summa Cum Laude and in 2020 I completed my Master's in Science in Nutrition, also from my alma mater.
From a young age, she saw food as a means to achieve several goals: to gather with loved ones, to create unforgettable palate experiences, and to heal. As she fell in love with food and its many powers, it was only natural to center her career around it.
It was early on in my studies that she discovered her passion to do patient counseling. Zorina enjoys working with clients to help them navigate their relationship with food and self image, and rediscover this essential part of our lives as a nourishing and healing component.
Misinformation and social pressure can foster skewed views and even fear around food, and Zorina likes to think of herself as a tool to provide clarity and legitimate resources for knowledge. In her opinion, there is nothing as valuable as quality of life, and good nutrition is part of the foundation to achieve it.
Zorina has 10 years of clinical experience in settings such as hospitals, long-term acute settings, long-term facilities, large-scale food services and dialysis units, where she had the fortune to work with a wide array of individuals of different backgrounds and ages.
Zorina's practice is patient-oriented; goals, topics of interest and pace are yours to choose. Y también hablo español! Zorina's goal is to help you find fulfillment, one spoonful at a time.
Trauma-Informed Office Assistant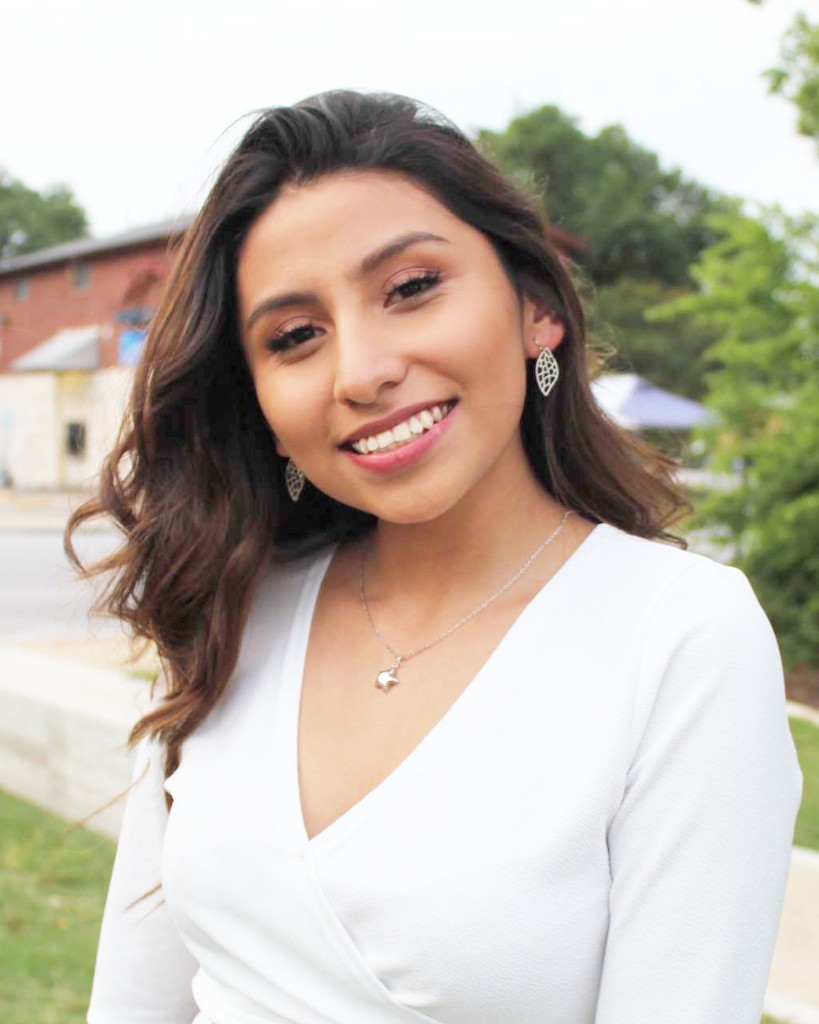 Estrella R. Sanchez (Estrella means 'Star' in English) is an undergraduate student with an Associates degree in General Studies, and is currently working on her Bachelor's in Criminal Justice at Texas State University. She is pursuing Criminal Justice with plans to attend law school and become a defense attorney in the future.
Estrella is an advocate for mental health and is passionate about having conversations which normalize mental illness within different cultures. Estrella is also trained in TF-CBT and is Trauma-Informed. Estrella is generally the first point of contact at Austin Trauma Therapy Center, and looks forward to helping connect you to one of the ATTC Associates.
Trauma-Informed Social Media Specialist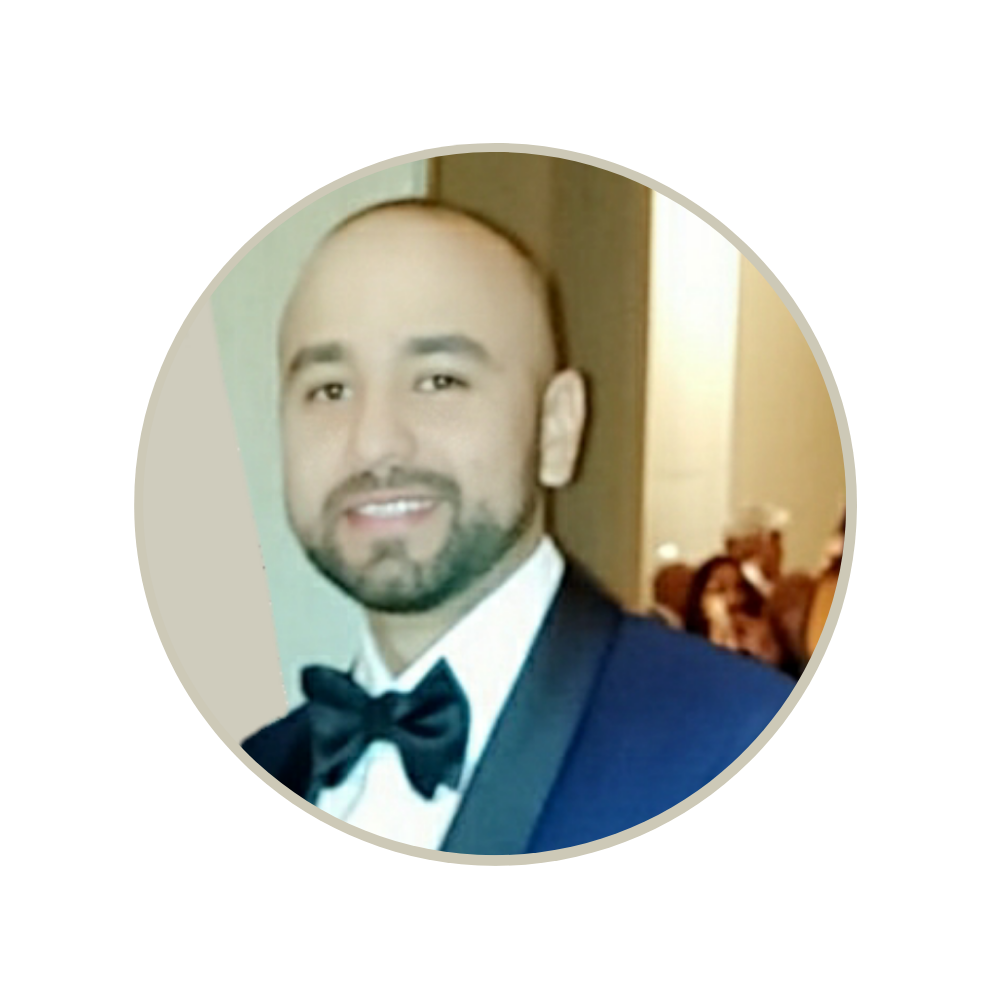 Henry is a go-getter and innovative marketing specialist with a passion for business and entrepreneurship inspired to develop compelling messages across online platforms that bridge the gap between the brand and consumers by creating and executing unforgettable and genuine WOW experiences. Henry has tenacity and a willingness to do what's necessary to get the job done.
He believes each one of us has a voice and the opportunity to create an impact in the lives of others, those that come across us, directly or indirectly. Henry believes marketing is no different; in that we have the ability to help people consider change, even if it's only one person or a million; if it matters, it's worth trying. Henry is also TF-CBT trained and is understanding how being trauma-informed as it intersects with social media is incredibly important, today.
Were excited to have Henry managing our social media platforms.