What is Group Therapy?
Group therapy can help normalize feelings related to trauma and stressors.  Group therapy helps people work through problems by interacting with a Therapist and a group of individuals with similar struggles. In a safe, confidential setting, each group member can share personal experiences, feelings and issues and receive feedback and support from the rest of the group.
Current Group Offerings in Austin, TX:
Mental Wellness & Trauma Group for Latinx/Hispanic Young Adults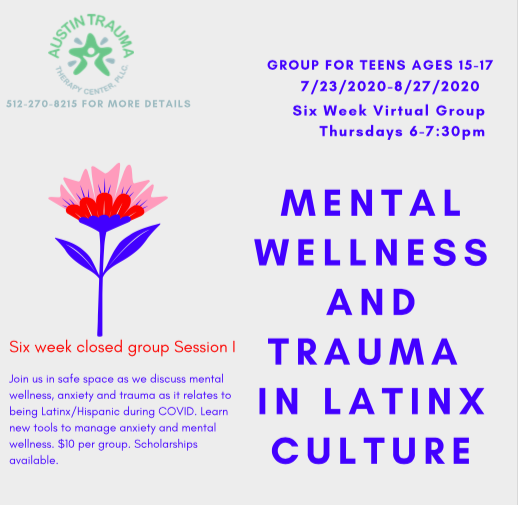 Contact Austin Trauma Therapy Center for more information.