How much does therapy cost in 2023? The cost for therapy is one of the greatest barriers to mental health treatment. While the cost of therapy is a very real concern, it is often possible for people to access free or low-cost therapy, especially if they live in large metropolitan areas.
Average Cost of Therapy Sessions
In most areas of the country, a person can expect to pay $100-$200 per session. This is the typical rate for a therapist in Austin, Texas. Should you choose to see a therapist outside of your insurance network, you will find that therapists charge different rates depending on their office location, level of education, and degree of expertise in their field.
Some therapists may charge as much as $200 or more per session, but most will charge $115-$175 a session. Many therapists work with a sliding scale fee schedule, which means their fee will depend on your income level.  Therapy tends to be more expensive when the therapist is an expert in a highly specialized field or treats an unusual or challenging condition.
Some therapists also charge more for a longer initial consultation. Couples counseling is typically more expensive due to the therapist seeing both parties as a couple. If you use insurance, your therapist's office can create a ledger for you to submit to your insurance company for reimbursement. If costs are an issue, many areas have community mental health agencies that provide therapy at a reduced fee. Contigo Wellness is an affordable option for providing anti-racist healing through a decolonized and destigmatized therapy lens.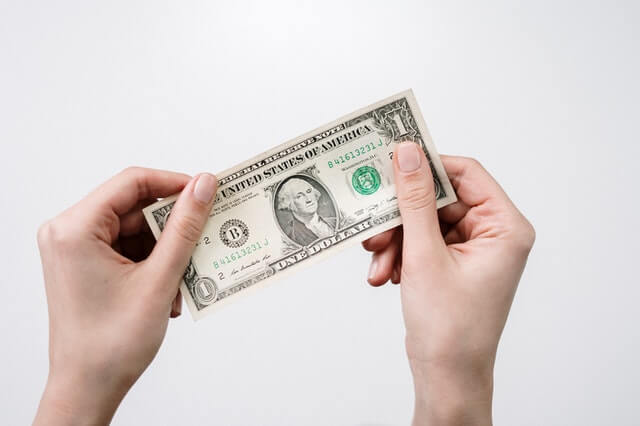 How much Does Therapy Cost with Insurance?
Under the Affordable Care Act, all insurance plans must cover mental health care. Additionally, people with insurance usually have some coverage for therapy. In most cases, they must choose a therapist within their network. They may also have to meet other criteria, such as having a mental health diagnosis, meeting a deductible, or getting a referral for treatment. Consequently, even people with insurance may opt to pay for their therapy out of pocket.
When people pay for therapy through insurance, they typically must pay a co-pay. Insurance co-pays vary widely, from just a few dollars to $50 or more. In that case, you will likely be limited to however many sessions your insurance will pay for, which can vary. Keep in mind that if you decide to utilize insurance, your provider will have full access to your session information as well as diagnosis. Also, you'll want to check with your insurance provider to ensure they cover behavioral health, and to determine the deductible amounts.
How Much Does Therapy Cost Without Insurance?
If you do not have insurance, or you wish not to file with your insurance provider for privacy reasons, you can expect to pay the standard rate as set by your local therapist, psychologist, or psychiatrist. As discussed, this rate could be anywhere from $105 to $250+ per hour-session. Some Associate therapists may charge less than this amount.
How Much Does Online Therapy Cost?
Online therapy is usually fairly affordable and convenient. Since you will be attending therapy sessions online in the comfort of your own home, or while traveling, you can often schedule your therapy sessions for times that are the most convenient for you. Session fees can cost $105-150 depending on private pay and insurance. Some insurance companies will not pay for telehealth (online) therapy sessions.
Today, many states require insurance providers to cover online therapy just as they would traditional therapy sessions. Contact your insurance company to learn more about how online treatments will be covered by your policy. Online therapists often offer affordable treatment options for those who are not covered by health insurance. Read more on Advantages and Disadvantages of Remote Therapy, here.
How to Pay for Therapy
For many people, insurance offers the best option for funding therapy. Try calling your insurer to ask about mental health coverage and to get a list of in-network providers. Additionally, some therapists offer therapy on a sliding-scale basis. Consider asking about this option when you interview therapists. Some employee assistance and benefit programs also offer help paying for therapy. Contigo Wellness is offering barrier free mental healthcare and healing funding on a limited basis.
Is There a Way to Get Free Therapy?
A number of clinics are working to expand access to health care services, including mental health services, by offering free or discounted treatment. The National Association for Free and Charitable Clinics, for example, offers free and low-cost care.
Some other options for finding free therapy in your area include:
Contacting your state's department of public or community health. Many offer community mental health clinics or referrals to free or low-cost services.
Enrolling in studies for mental health conditions. If you have a specific diagnosis, your local college or university may be researching your diagnosis. You can often get free care, including medication and therapy, by enrolling in such a study.
Seeking care at a college or university clinic. If you are a student, you may be eligible for free care at your college or university. If you are not a student but are located near a university that has a mental health care program, students in that program may offer free treatment to meet licensure requirements.
Many universities offer free or sliding-scale therapy programs to people pursuing training as therapists. Try calling schools near you to ask about access to low-cost therapy.
Many therapy practices also employ novice therapists who need experience. These interns or apprentices may offer free or low-cost mental health care.
Telehealth services, which offer counseling online or on the phone, may also be more affordable.
Getting Therapy Help
Therapy can be expensive, particularly when you look only at the price tag and not the total value. However, therapy can also offer significant benefits, including an improved outlook. People who are less productive because of depression, who suffer from compulsive shopping or gambling, and who experience problems at work may ultimately have a positive shift in behaviors as a result of therapy.
Even when therapy does not offer a direct economic benefit, it can greatly and permanently improve a person's life. Check out our blog on Trauma and PTSD for more information on negative behaviors which can persist as a result of not being in therapy.
People considering therapy should consider the overall value of therapy, not just the cost. We hope we were able to provide clarification for the FAQ "how much does therapy cost?" To find an Austin therapist who can bring real value to your life, contact us, today.