If you're wondering how to find a therapist in Austin or central Texas, you're in the right place. Finding the right therapist in Austin for your needs can feel a little like looking for love on Tinder—it's tedious, awkward, and can be a bit scary. Luckily, here are some helpful insights to consider before you dive into your search for a good Therapist in Austin.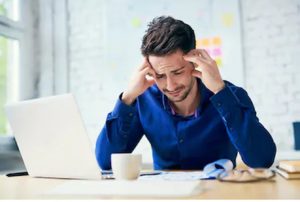 SHOP AROUND TO FIND A THERAPIST IN AUSTIN
First, you have to consider where to even begin. When I first considered therapy, I had no clue where to start. I used the same search strategy I use on Google—Therapist "near me," and go down the list. Sure this could work, however, there are other factors to consider besides location.
Also, consider the Speciality of the Therapist. Do I need someone who can help me with life transitions, trauma or anxiety. Or do I need someone who identifies the same way I do? What particular training does the therapist have? Do they have a background in social work, or addictions?
This is where you'll want to interview multiple therapists to see if they're a good fit. It's not a decision you should easily accept. There are thousands of therapists and only a handful might be right for you. Utilize the free consultations most offer and interview them. Remember: you're paying for a professional service, so don't be afraid to ask lots of questions.
Moreover, use the "filter" search options for a therapist specific to your needs with reputable sites like:
Psychology Today
Good Therapy
LatinX Therapy
Therapy For Black Girls
Multicultural Counselors
Therapy For Black Men
Pride Counseling
Therapy Den
CONSIDER TREATMENT TYPE
Next, consider treatment types. Therapy has come a long way since Rorschach tests. There are now a number of approaches to traditional talk therapy, with even newer modalities being used, as well. Most therapists will utilize multiple modalities throughout their practice, depending on what you might need. Some of these include:
Psychodynamic therapy – This is the traditional, Freudian talk therapy most are familiar with, where unconscious thoughts and feelings are addressed.
Client-centered therapy – Here, the patient takes control of the conversation, while the therapist takes a more hands-off, empathetic role.
Existential therapy – What if you've experienced trauma and can't shake the pervasive feeling that nothing matters? There's a shrink for that. Existential therapy is rooted in the search for meaning and authenticity.
Gestalt therapy – Gestalt focuses on the here and the now, using environment as a conduit for new forms of meaning. Expect lots of role-play exercises, such as the infamous empty chair technique.
Cognitive behavioral therapy – CBT seeks to change negative thought patterns, which, in turn, changes negative emotions and behaviors. If you enjoy homework and worksheets, then this approach might be for you.
Eye Movement Desensitization and Reprocessing – EMDR is a new evidence based treatment used in therapy to reprocess memories or thoughts based on experiences through bilateral stimulation.
More importantly, however, is the relationship you have with your therapist. Research has found that the modality is not the most important thing, having a strong therapeutic alliance, is the major agent of change in therapy.
Read more: What is a trauma therapist? or Signs of Depression.
DISCUSS BUDGET WITH THE THERAPIST
Next, I'd also consider whether or not my budget fits in with the costs of that particular therapist. Therapy can be expensive. If you have insurance, your plan may cover mental and behavioral health. Most therapists do offer free consultations, as well as sliding scale rates, so ask about any additional costs you should expect with each therapist.
Just a helpful hint, the more experienced and the more certifications the Therapist's have, the more expensive they'll be.
Be okay with vulnerability
Finally, last, but not least, you must be okay with vulnerability. For the longest time, I struggled to feel a genuine connection with my therapists. It wasn't until I started seeking therapists who fit exactly what I was looking for—someone who actually made me feel validated and seen—did I really start to let my guard down throughout my sessions and was able to make the necessary changes in my day-to-day life.
Also, it's important to find somebody who feels curious about you, rather than somebody who's analyzing you. If the relationship feels genuine, then that gives you space to be authentic yourself. That's the basis of healing.
People considering therapy should consider the overall value of therapy, not just the cost. To find a therapist who can bring real value to your life, click here.Toggle panel: Yoast SEO