Oppression is traumatic. Inequality is traumatic. Marginalization is traumatic. Discrimination is traumatic. Bullying is traumatic. Racism is traumatic. New research shows trauma caused by discrimination can create disturbances in the organization of the self mediated by shame. We put together some resources for how to do anti-racist work.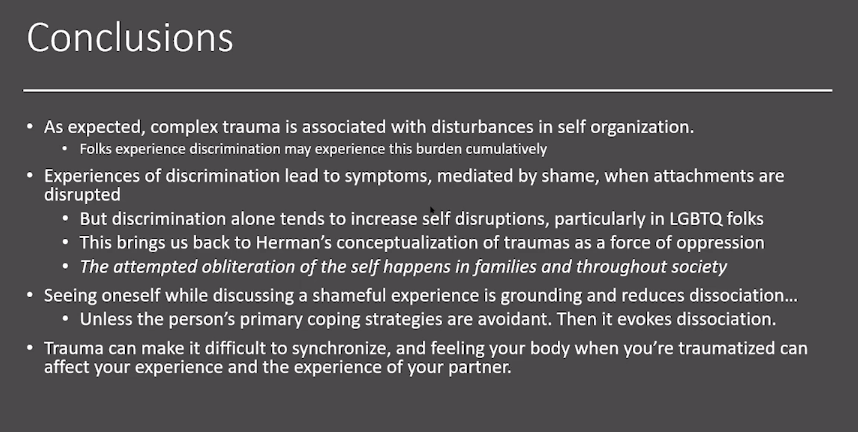 Ibram X. Kendi's Stamped from the Beginning: The Definitive History of Racist Ideas in America, which won the 2016 National Book Award for Nonfiction can be found on our Austin Trauma Therapy Center spotify playlist.
Articles to read:
Videos to watch:
Podcasts to subscribe to:
Books to read:
Films and TV series to watch:
13th (Ava DuVernay) — Netflix
American Son (Kenny Leon) — Netflix
Black Power Mixtape: 1967-1975 — Available to rent
Clemency (Chinonye Chukwu) — Available to rent
Dear White People (Justin Simien) — Netflix
Fruitvale Station (Ryan Coogler) — Available to rent
I Am Not Your Negro (James Baldwin doc) — Available to rent or on Kanopy
If Beale Street Could Talk (Barry Jenkins) — Hulu
Just Mercy (Destin Daniel Cretton) — Available to rent
King In The Wilderness — HBO
See You Yesterday (Stefon Bristol) — Netflix
Selma (Ava DuVernay) — Available to rent
The Black Panthers: Vanguard of the Revolution — Available to rent
The Hate U Give (George Tillman Jr.) — Hulu with Cinemax
When They See Us (Ava DuVernay) — Netflix
Organizations to follow on social media:
Resources for parents to raise anti-racist children:
More anti-racism resources to check out:
Where to donate if you would like to:
If You Want to Provide Bail for Protesters:
The MFF is a local organization that pays for criminal bails and immigration bonds, and has vowed to help free protesters incarcerated by police. As of Friday there have been thousands of new donors to the fund, with many contributors on social media matching pledges within their networks. Give here.
If You Want to Help Protesters with Legal Fees:
Founded by Colin Kaepernick, the Know Your Rights Camp works to empower black and brown communities by providing free education and other resources. Its latest initiative in Minnesota is focused on hiring defense attorneys for anyone arrested protesting police brutality. Donate here.
The American Civil Liberties Union (ACLU)
The ACLU is a nationwide nonprofit that operates in all 50 states and provides legal assistance wherever civil liberties are at risk. "Make no mistake: George Floyd should be alive today," ACLU policing policy advisor Paige Fernandez said in a statement. "The officers responsible must be held accountable. The public has seen the video. To call this a 'medical incident' is an insult." You can donate to the local chapter in Minnesota here.
If You Want Every Vote to Count:
The dearth of humane political leadership in moments of crisis can make anyone feel hopeless. Fair Fight, an organization focused on free and fair elections, was founded by Georgia democrat Stacey Abrams with a mission to end voter suppression and elect more progressive voices to public office. You can donate here.
If You Want to Ensure the Freedom of the Press:
Committee to Protect Journalists (CPJ)
With the media a frequent target of the president, press freedoms are more vital than ever. (On Friday alone, Minnesota state police arrested a black CNN reporter live on air for no clear reason.) CPJ is an independent organization that fights against press freedom violations worldwide, both through diplomatic efforts and by working with local legal organizations. Donate here.
Some of these resources were compiled by Sarah Sophie Flicker, Alyssa Klein in May 2020.