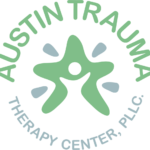 Join the Austin Trauma Therapy team today! We're always looking for inclusive, ethical, Trauma-Informed and Trauma trained Therapists. Please send your resume to diana@atxtraumatherapycenter.com
Trauma-informed Psychotherapist (remote)
Education:
Masters or Doctoral degree in psychology, social work, counseling, or related human services field
Experience:
Prior clinical experience working with trauma and an understanding of the dynamics of trauma-informed care.
relevant Trauma certification, (DBT, TF-CBT, EMDR, NARM, SE, IFS)
Familiarity with relevant research literature, clinical assessments, procedures and methods, particularly those designed for trauma survivors
Ability to assess treatment goals and write goal-directed, individualized treatment plans, as well as the ability to monitor and document individual behavior patterns and modify treatment plans to meet changing treatment goals
Ability to instruct others in the implementation of therapeutic and behavioral interventions and procedures
Excellent listening and verbal communication skills
Familiarity with the diagnostic language outlined in the Diagnostic and Statistical Manual
Demonstrated interpersonal skills and the ability to establish rapport and maintain objectivity with traumatized population
Appreciation of the need for and ability to maintain appropriate personal boundaries in working with traumatized populations
Investment in expanding current skills/knowledge and to the transfer of this knowledge to other staff
Ability to form and maintain good working relationships with a diverse staff and a commitment to enhancing cultural competency
Ability to work with computers and the necessary software typically used by the department
Licenses/Certifications:
Licensed or license-eligible as a Clinical Psychologist (LCP), Clinical Social Worker (LCSW), Licensed Professional Counselor (LPC), Mental Health Counselor (LMHC), or Marriage and Family Therapist (LMFT).
What you will do
Deliver trauma-informed psychotherapy and other treatment to individuals and groups as assigned, in accordance with established performance standards. Document service delivery and resident progress on a weekly basis, completed in accordance with established standards and timeframes.